By: Nathan Brown | Original Story Link
TWIN FALLS | Nels Mitchell says voter dissatisfaction with Washington and the large number of undecided and independent voters gives him a shot at the Senate.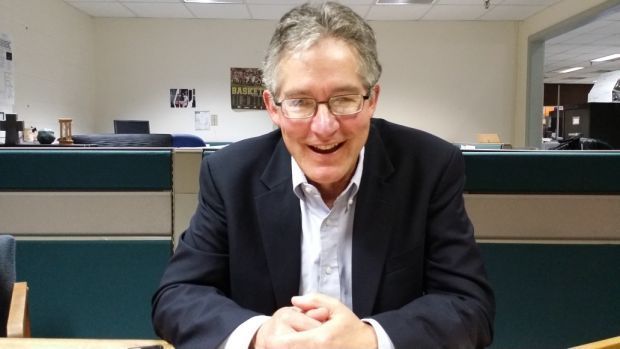 Polling has consistently shown Republican incumbent U.S. Sen. Jim Risch with a large lead over the Democrat Mitchell. In an interview Friday, though, Mitchell pointed to the undecideds as evidence he can win.
Mitchell also hopes to tap into popular dissatisfaction with Congress, for its failure to get anything done on major issues and for the type of dysfunction that led to a government shutdown last fall. Risch voted against a bill to end the shutdown and raise the debt ceiling, saying it didn't do anything to address the underlying problem of too much debt.
"People don't want the partisanship and breakdown we have," Mitchell said.
A poll of 1,369 likely Idaho voters taken on Aug. 24 and 25 by the Democratic-leaning firm Public Policy Polling showed Risch with 45 percent and Mitchell with 28 percent of the vote. The poll, which had a 2.7 percent margin of error, also said 58 to 64 percent of voters agree with Mitchell on several policy points.
Jim Weatherby, a political analyst and emeritus professor at Boise State University, questioned if Mitchell could tap enough undecided voters oust the one-term Republican.
"I think that's a very optimistic interpretation of the data," he said.
Weathebry said it was interesting that Risch, with him name recognition and longtime political stature, didn't have majority support in the poll, but he also said a case could be made that many of the undecideds will go for Risch. So far, there hasn't been much of any advertising by either Risch or Mitchell, and Weatherby said Mitchell's low-budget campaign will make it tough for him to get his message out.
"I (wonder) how many people are even aware that there is a race for U.S. Senate in Idaho," Weatherby said.
Out of about 747,000 registered voters in Idaho, 392,000 are unaffiliated, 286,000 are Republicans and 62,000 are Democrats, according to the state Secretary of State's office. The size of the Republican majorities in most recent elections, though, would indicate that a majority of the independents generally vote GOP.
Mitchell, though, said he can get their support by talking about his views on issues that matter to people, such as the economy and public lands. Mitchell favors raising the minimum wage and closing tax loopholes that corporations use when moving jobs to other countries.
Mitchell also said he supports designating the Boulder-White Clouds wilderness a national monument at this point. He said his preferred solution would be to protect it through the Central Idaho Economic Development and Recreation Act that U.S. Rep. Mike Simpson has been pushing for several years and which Risch opposes.
"I tap into (independents) by talking about the issues that are important to us in Idaho," Mitchell said.
He also said he hopes voter dissatisfaction with the state's educational system — education is a major issue in the state-level races — will translate into votes against Risch, who was governor in 2006 when the state shifted more school funding from property tax to sales tax. This has been blamed for some of the subsequent decline in school spending during the recession.